---

2011 F-150 W/ Our Pioneer AVIC-7200NEX Navigation In Dash
---

F-150 W/ Custom LED Lighting



---

2014 Focus W/ Our Pioneer FH-S700BS In Dash.
---
2019 F-250 W/ Our K40 RL360di Stealth Radar System

---

2019 F-350 W/ Our Pioneer DMH-1500NEX
---

Custom Excursion. 2004 Rear Body W/ A 2009 Front Body


Custom Center Console

Houses iPad & Video Screen


Calibration Mapping For 360' Bird's Eye View Camera System


Custom Rack LED Lighting
---

2007 "Regency Conversion" Van. Never Had A TV....Does Now.
---
2018 F-150 W/ Pioneer AVIC-7200NEX In Dash (PAC Dash Kit)
---

2014 Focus W/ Pioneer MVH-1400NEX & ADS Dash Kit
---

2006 Excursion W/ Pioneer AVH-W8400NEX In Dash
---
2016 Fusion. Pioneer MVH-1400NEX Head Unit W/ New HVAC Touch Screen
---

2014 F-150 W/ Our Pioneer AVIC-5201NEX In Dash Nav.
---

2004 F-150 W/ Pioneer MVH-1400NEX In Dash.
---

Project Goldmember
Our Builds Win Our Customers Awards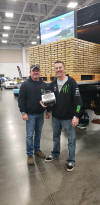 ---


2017 Raptor W/ Rigid Industries D2 LED Cubes (3)

These LED'S Are Insanely Bright.
---

2017 Transit E-150 W/ Pioneer FH-X730BS In Dash.
---

1970 Mustang Mach 1 W/ Our LED Accent Lighting


Complete New Audio System Along With Lighting
---

2010 E-150 4X4



Customer Supplied Air Compressor



Using Steel, We Constructed Plates, Brackets & Mounts To Secure All Equipment To The Underside Of The Vehicle Including A quick Release Fitting.



---
2012 F-250 outfitted with Rigid Industries LED lighting.



Illuminated badging.
---

1960 Starliner


We actually installed a hidden radio. We removed the radio's IR receiver, remotely hid it in a vent in the dash and now the radio is completely controlled via a wireless remote, blindly aimed at the dash. Very stealth!!!

---
2013 Raptor W/ Our Rigid LED Lighting...Insanely Blinding !!!

20" TIS Monster wheels with 35" Nitto Trail Grapplers

!
---

1987 McLaren Mustang W/ Pioneer Double Din Radio In Dash
---
2006 F-250 With Our Custom Lighting
---

2002 Mustang Convertible With A Pioneer AVH-P2400BT In Dash.
---

2006 F-150 Harley Davidson - Custom Integration Of Navigation

---

2006 F-150 W/ Pioneer AVH-P2400BT. Note Custom "Philadelphia Soul" Background !
---

2011 F-150

Custom Lighting For Running Boards


Under Dash, Cupholder & Map Pocket Lighting
---

2011 F-150 With Our Bed Lighting System
---

2012 European Made Focus

Kenwood Head Unit Installed
---

1965 Mustang. Twin Custom Installed 4" Speakers In Stock Center Dash Location.
Aftermarket Radio Mounted Flush In Glove Box. Radio's "Remote Eye" Has Been Removed And Mounted Remotely So User Can Use Wireless Remote Control To Control Radio While The Glove Box Is Closed And Radio Is Out Of Sight. Stealth !!!
Stock Dash

Aftermarket Radio Access When Glove Box Door Is Open
---

2011 F-550 Earth Roamer XV-LT. We Installed An Alpine PDX-F4 Amp Into This Huge Vehicle
---
2011 Ford Escape W/ Sync. We Fabricated A Custom Subwoofer Enclosure.
---
Pictured On Our Tech Bench Is A Factory 1954 Ford, 6 Volt, Positive Ground AM Radio......That We Engineered For iPod Input. Are Our Competitors Doing Stuff Like This? We Think ...Not



---

1999 Mustang W/ Custom Made "LA" Sub Enclosure

---

1991 Thunderbird SC

Custom Sub & Amp Enclosures

Another View

Another View
Another View
Theres Even A Trap Door In The Floor
---

2003 Mustang GT

Pioneer AVIC-U310 Nav In Dash
---

2009 Roush 427 Mustang

We Added A Motorola IHF-1700 Bluetooth Module
---

1996 Mustang GT Convertible

Single Din to Double Din Conversion W/ Pioneer AVIC-X910BT


Custom Subwoofer Enclosure Replacing Rear Seat

---

2005 F-150 W/ Pioneer AVIC-X910BT
---

2009 Ford F-150


Custom Subwoofer Enclosure & Amp Rack Under Rear Seat


Front View Of Port
Sub Used Is A JL Audio 13TW5 !!!
---

2007 Shelby GT500 Mustang

Subwoofer Enclosure In Trunk

Amp Rack On Top Of Sub Enclosure

JL Audio Clean Sweep & Sub Level Controls
---
2003 F-150 With New Alpine iDA-X001 Digital Media Receiver.

---

2006 F-150

Our Custom Center Console/Subwoofer Enclosure With Cupholders. Houses 1 JL Audio 8W7.


---

2006 F-150
Our Rear Seat Stealth Subwoofer Enclosure
Another View With Seat Up

---

2006 Expedition W/ Pioneer AVIC-D1 Navigation In Dash
Rear Camera View When In Reverse

---

2006 F-250 King Ranch
Pioneer Avic-D1 Navigation System Showing Rear View Camera Image
Directed 10.2" Overhead DVD System, Also Has K-40 Calibre System

---

7" Headrest Monitor In An 05' F150
Another View

---

2002 Lightning, Custom Subs & Amp Rack Behind Seats (Seats Removed In Picture)

---

2003 Expedition W/ Navigation Custom Molded Into Factory Center Console

---

2000 Expedition W/ Weston Bull Bar, Billett Grille, Matrix Headlight Buckets W/ Angel Eyes & HID's

Matrix Tail Buckets And Of Course, 22" Radd Rims W/ Toyo Tires

---

03' Excursion Custom Video Console Closed
03' Excursion Custom Video Console Open
03 Excursion Rear View

---

05' Mustang GT
K40 Stealth Radar-2 Status LED's Surrounding The Main Control Knob, Bluetooth Phone Kit Not Seen
| BACK TO INSTALLS |